Tips for the Best Lawn Mowing Results
Proper mowing of your lawn and turf areas is critical for healthy turf grass. Cutting height and mowing frequency are the two most important mowing factors for a healthy lawn.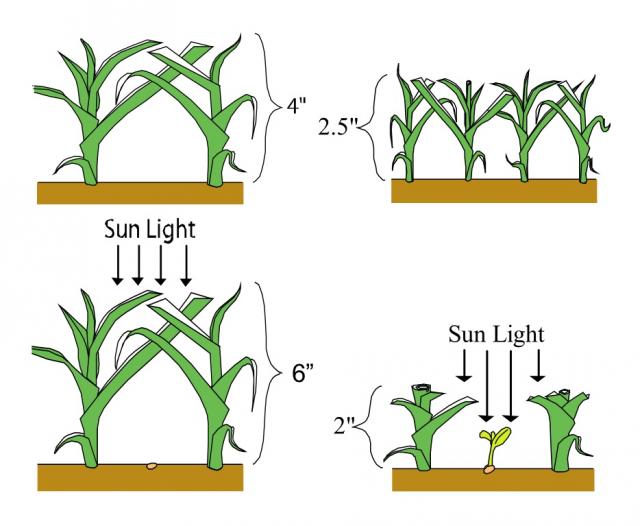 Mowing Height
Cutting the grass too low reduces root growth and plant vigor. Optimal cutting height depends on the time of year and the type of turfgrass you are mowing. Raise the cutting height during hot, dry weather when grass is more stressed, such as in late summer or the "dog days" of summer.
Higher cutting height reduces drought stress by increasing the humidity and keeping temperatures at the soil level cooler. Higher mowing also shades germinating weeds, depriving them of the sun they need to grow. Proper mowing encourages deeper rooting and denser turfgrass, which reduces weeds and other problems that people encounter with their lawn.
Mowing Frequency
Grass should be mowed often enough so that each mowing removes no more than one-third of the leaf blade. This may require mowing every four to five days during rapid growth in the spring. For example, if the established mowing height is 2 inches, the turf should be mowed when the leaf canopy reaches 3 inches. Scalping, or cutting grass too short, weakens the turfgrass and makes it more susceptible to disease and other stresses. If a stand of grass is too tall, it may be wise to gradually reduce the height over several mowings versus one cutting.
Additionally, to ensure the best lawn mowing result, be certain that the blades on your mower are sharp.
Tired of mowing the grass? Dos Amigos Landscaping offers quality lawn mowing services for commercial and residential clients. Annual contracts available. Contact us today to get a free estimate.